The Vegan-Friendly Alternative
Australia is one of the world's most vegan-friendly countries, with more than 1 in 10 Aussies (12%) on vegan or vegetarian diets. 
And for those who aren't committing to a completely vegan diet, many are making an effort to cut down on meat by eating more plant-based foods. 
Whether you've been vegan for some time or simply want to reduce your meat consumption, it's not always easy to know which foods are vegan – and this is especially true with sweeteners. 
The likes of honey and refined sugar are unsuitable for vegan diets, leading many people to seek alternative ingredients for their sugar fix. 
Richly flavoured and incredibly versatile, maple syrup is a popular substitute for many sweeteners. But is maple syrup vegan? Find out below.
Can vegans eat maple syrup?
Pure maple syrup – maple syrup made solely from the sap of maple trees, with no added flavours or preservatives – is completely vegan. This product is not to be confused with maple-flavoured syrup, which is mixed with other ingredients and may not always be vegan. 
With this in mind, you should always check the ingredients listed on the bottle of maple syrup before buying. Many shops in Australia sell mixed or blended maple-flavoured syrups alongside pure maple syrup, with these blends often containing non-vegan ingredients like honey or refined sugar. 
In particular, keep an eye out for the following on the label:
"Maple-flavoured syrup" rather than "maple syrup"

 

Artificial colour or flavours

 

Multiple ingredients listed

 

As long as the bottle is branded as pure maple syrup, you can rest assured that it's vegan-friendly. This is true for all four maple syrup grades, which vary in colour and taste but are all derived from the same natural process.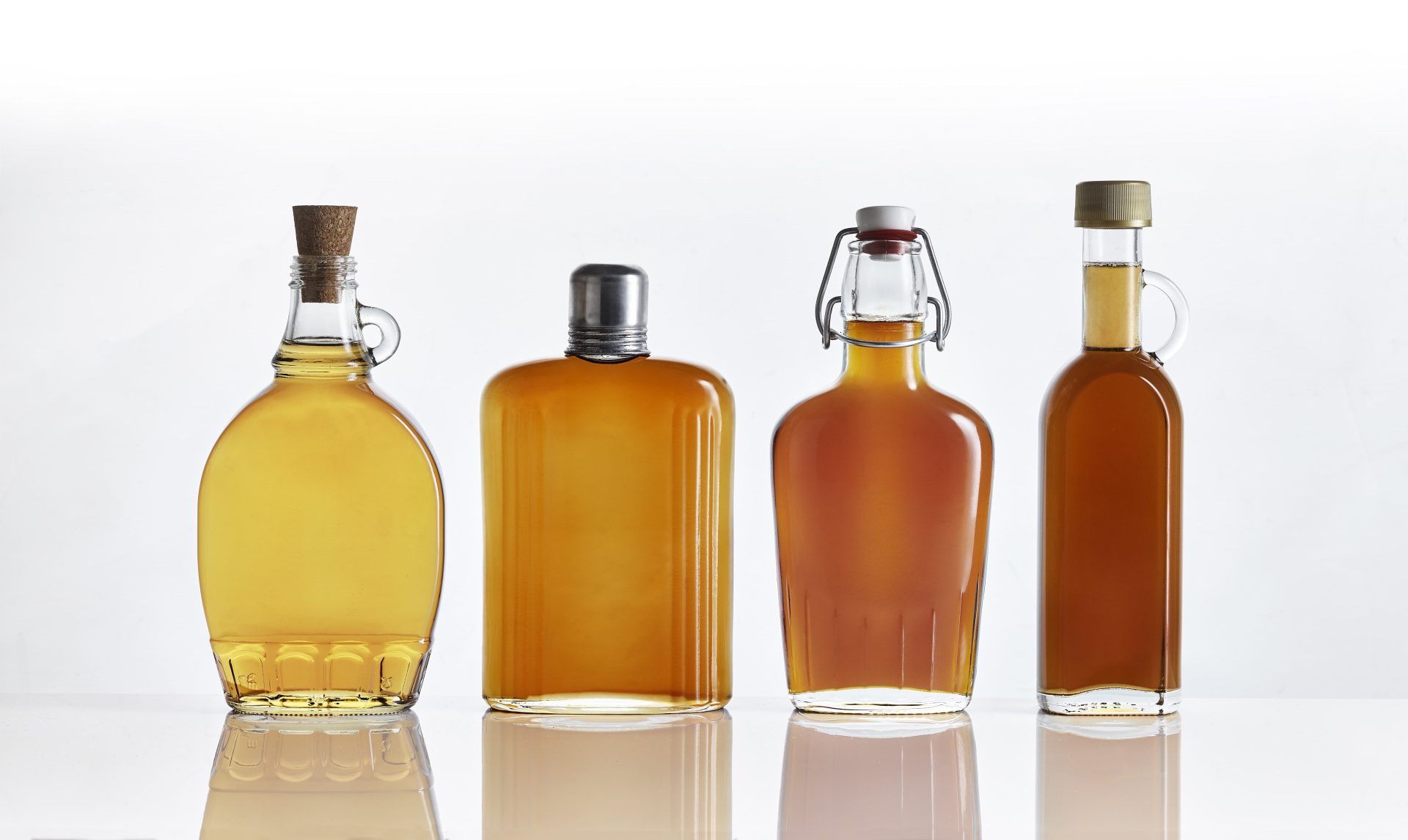 So, is maple syrup vegan?
Yes, pure maple syrup that's made without any additives is completely vegan. Make sure to check the label of the bottle to confirm that it's certified as vegan, as some lower-quality versions will be mixed with non-vegan ingredients like honey or refined sugar. 
Made by boiling down the sap from maple trees, pure maple syrup is an entirely natural product that serves as a great substitute for honey, as well as some refined sugars due to its additional health benefits.  
If you're looking to try a plant-based diet, pure maple syrup makes an excellent addition to your pantry. Incorporating the sweetener into your cooking will allow you to enjoy a range of indulgent recipes, such as our vegan mac and cheese or this vegan Thai green curry. 
And if you don't fancy those two, we have a whole host of other vegan recipes waiting to be discovered! 
Hundreds of Delicious Recipes
Maple is a special addition to any recipe, from appetiser to dessert. Find one that's perfect for you!