A SWEETENER FULL OF SURPRISES
Pure maple syrup contains a number of important vitamins and minerals including manganese and riboflavin (vitamin B2). As an entirely natural sweetener, it's also free from artificial colours, flavours and preservatives and is completely vegan. 
One 20ml tablespoon of pure maple syrup contains: 
Whether you're preparing a hearty breakfast or a post-training snack, maple is a natural source of energy favoured by athletes and fitness fans far and wide.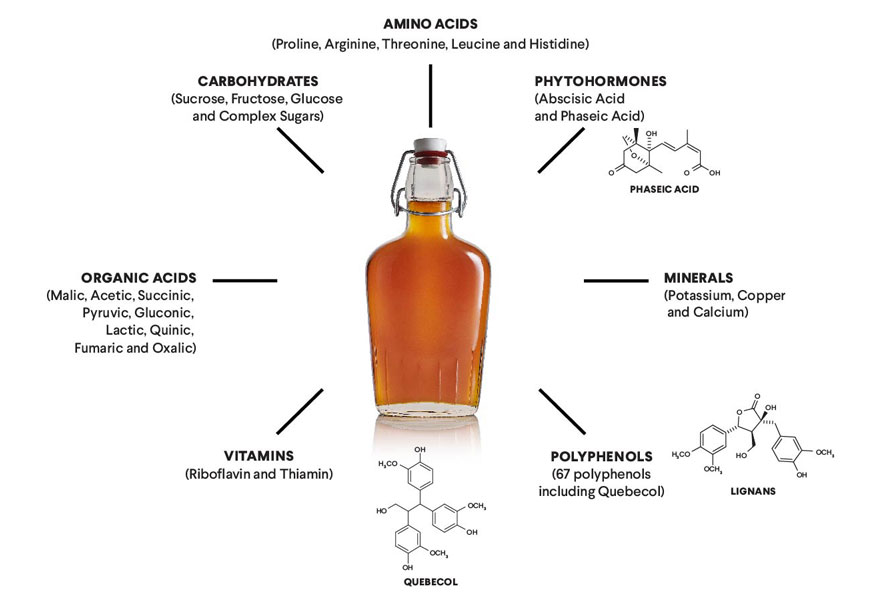 Research into maple syrup nutrition
Research into the potential health benefits of pure maple syrup continues to uncover fascinating new findings about the natural sweetener.
Research into the polyphenols naturally present in maple syrup
One study from the University of Rhode Island found that pure maple syrup contains a number of polyphenols. Another study published in the Applied and Environmental Microbiology journal suggests the polyphenolic extract found in maple sap has antioxidant properties. 
Quebecol, a polyphenol unique to maple syrup, may decrease the risk of certain diseases. A study published in American Chemical Society found that the polyphenolic compound may help to alleviate periodontal tissue damage. 
Further research is needed to verify the antioxidant properties of the polyphenols naturally present in maple syrup, though there is scientific evidence that suggests the darker grades of maple syrup have stronger antioxidant properties than lighter grades. 
Elsewhere, another study published in American Chemical Society found that maple syrup contains inulin, a type of dietary fibre that has been linked to the regulation of the digestive system.
Research into the effects of replacing refined sugars with maple syrup
Most of the early research into the impact of consuming maple syrup has been conducted on animals, however the first human studies are now underway and helping to shed light on the natural sweetener's potential health benefits. 
In 2023, a landmark study into the effects of replacing small amounts of refined sugar with an equivalent quantity of maple syrup found that maple syrup qualifies as a functional food and may be a better choice than processed sugars for cardiometabolic health. 
The clinical trial was conducted on 42 adults classified as overweight on the Body Mass Index, with those in the group that consumed maple syrup rather than refined sugar experiencing: 
A reduction in abdominal fat

 

Decreased systolic blood pressure

 

Improved glycaemic response

 
Given that these are all cardiometabolic risk factors, the study indicates that maple syrup is a better alternative than refined sugars when it comes to regulating your cardiometabolic health.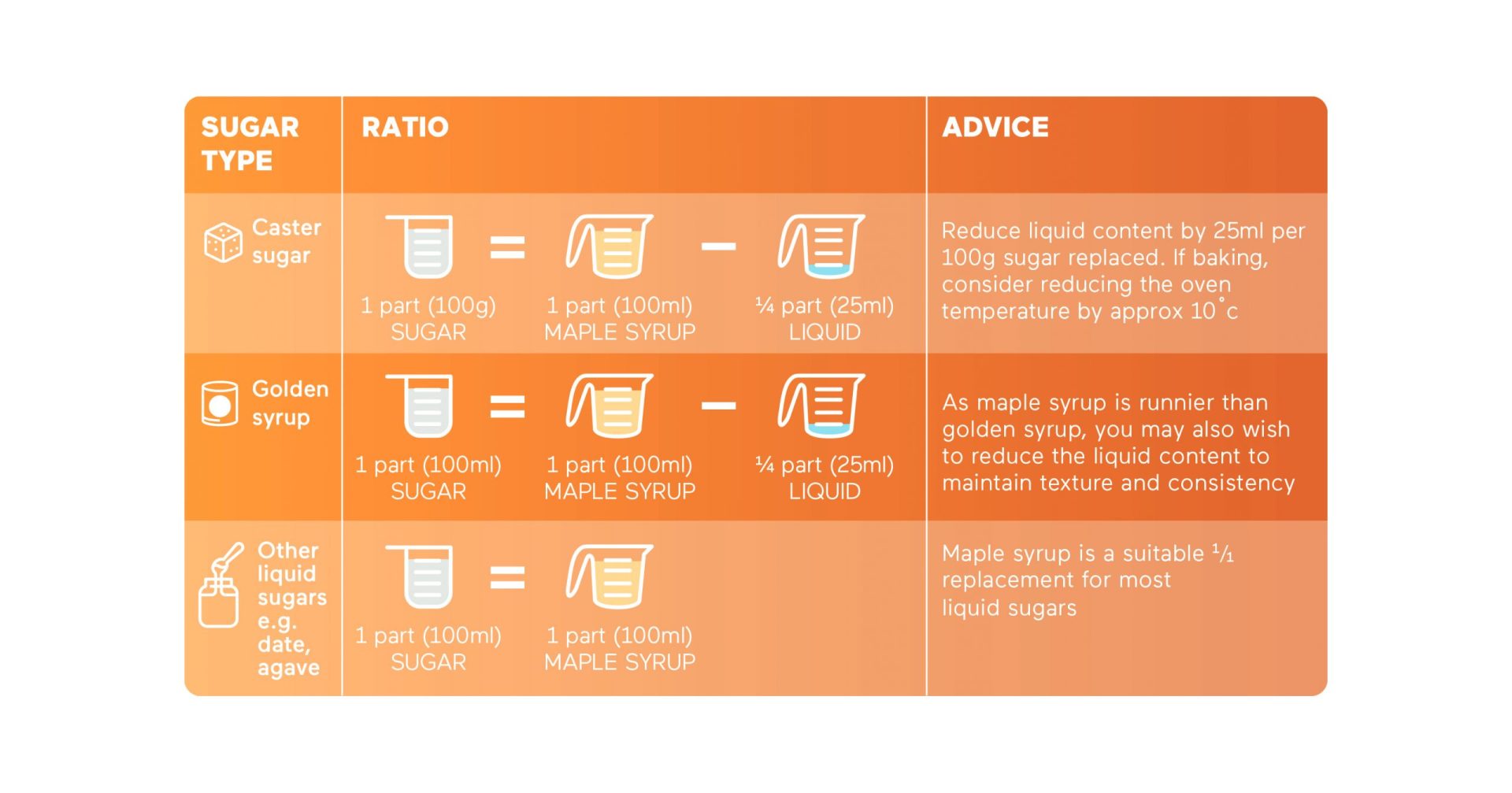 Learn more about the nutritional benefits of maple syrup and compare the product to other popular sweeteners like honey and golden syrup below.
So, is maple syrup good for you?
As with all sweeteners, maple syrup is high in sucrose, and should therefore be enjoyed in moderation as part of a balanced diet. However, it is a brilliant alternative to processed sweeteners like sugar, due to the higher content of vitamins and minerals. 
When comparing maple syrup with sugar, the two have a similar number of calories, however the former has a lower glycaemic index, meaning it raises blood sugar levels more slowly. Maple syrup also has fewer calories and a lower glycaemic index than some other naturals sweeteners like honey. 
Ultimately, you should seek to limit your consumption of high-sucrose foods, however if you are to pick one, maple syrup is the natural choice. 
A Source of Natural Energy
Maple syrup is a natural source of energy. Check out how maple can act as fuel before, during, and after exercise.