Maple Flakes
Maple flakes are made by freeze-drying maple syrup and are an excellent addition to cocktails and baked treats.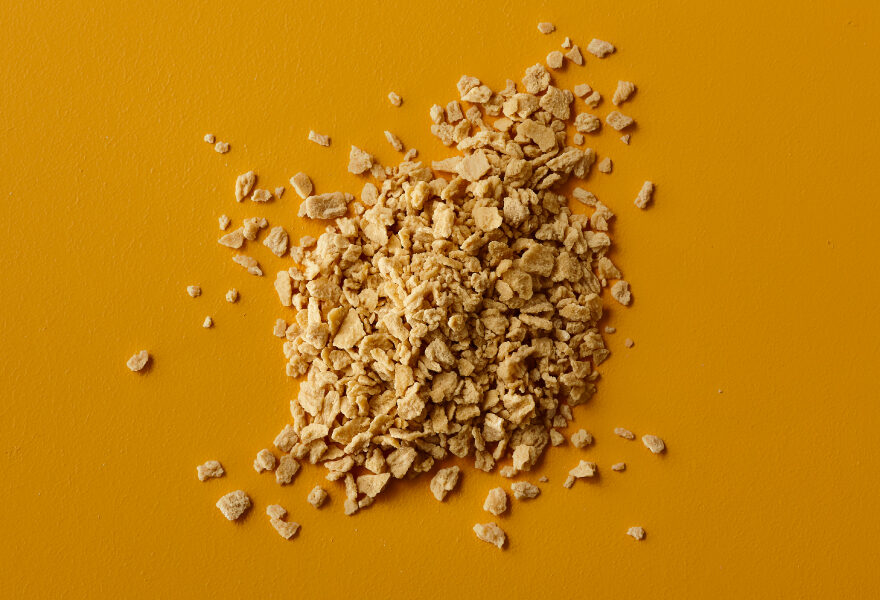 ---
Incredible flakes made from maple brighten the taste of cocktails, meats, vegetables, and desserts. And why not use them to refresh your breadcrumbs and spice mixtures.
Primarily a finishing ingredient, maple flakes can be used for more than just desserts. The product's flavourful versatility has seen maple flakes being added to sweet-salty preparations, and they have also become a popular combination with panko breadcrumbs at a 3:1 ratio. Mixologists are frosting glasses with maple flakes, and they are of course perfect in desserts, such as the caramelised finish on a crème brûlée.
Hundreds of Delicious Recipes
Maple is a special addition to any recipe, from appetiser to dessert. Find one that's perfect for you!