Maple sugar can come in a few different textures and so is perfect for sweet and savoury dishes, as well as a sweetener for tea and coffee. 
This unique product can be used as a like-for-like substitute for refined sugars in your favourite recipes.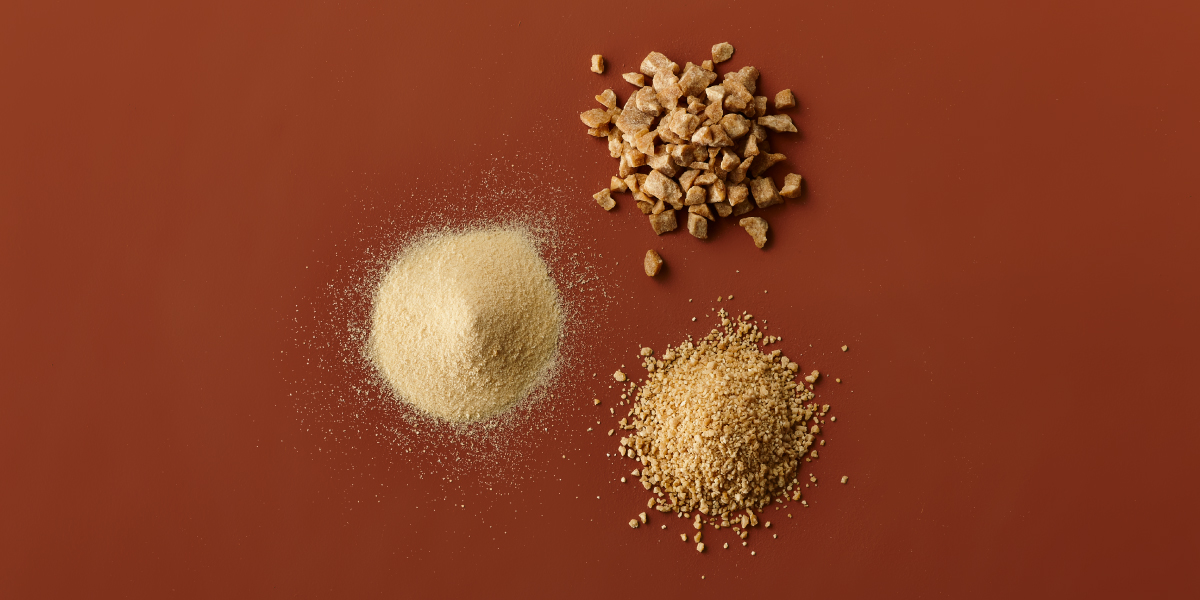 The history of maple sugar
Though its history is long, maple sugar is still relatively unknown to many people. When maple products were first being made, maple sugar was actually more popular than maple syrup. 
From 1676, there are records of maple sugar being made from maple tree sap in iron pots. The biggest market at this time was France, where maple sugar was appreciated by the wealthy as a culinary curiosity. 
In the following decades, maple sugar began to grow in reputation as a natural alternative to granulated sugars derived from sugarcane. Researchers around this time also began to take an interest in maple sugar for its purported health benefits. 
Today maple sugar is used by many chefs, bakers and chocolatiers as a natural alternative to refined sugars.
Learn more about the history of maple syrup below.
How is maple sugar made?
The production process for maple sugar has come a long way since the earliest recorded cases of iron pots and open fires being used to make the product. 
The first step is to extract the sap from maple trees and then boil it until the liquid thickens into a syrup. The maple syrup continues to be boiled until the liquid evaporates, then left to cool at a specific temperature and finally filtrated to create crystals. 
The process can be adjusted to produce a range of granularities, from the fine texture of icing sugar to nuggets and chunks. It can also be compressed into blocks, ready for grating.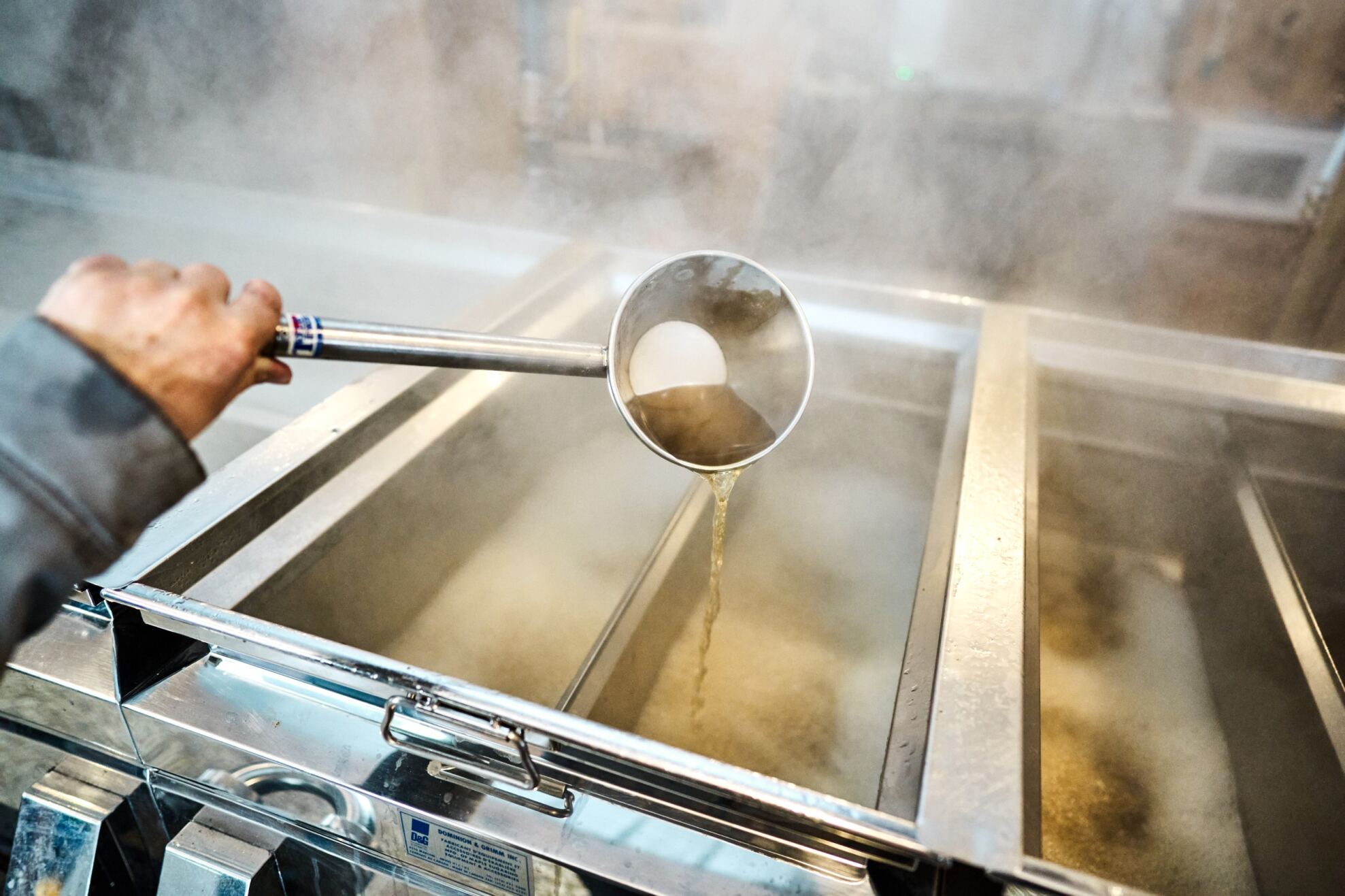 Learn more about the maple syrup production process below. 
Baking with maple sugar
Maple sugar's distinctive yet delicate flavour goes well in both sweet and savoury preparations. It's commonly used as a like-for-like substitute to caster sugar in many baking recipes, as well as for sweetening drinks. 
Carrying the distinctive maple flavour, maple sugar is great for stirring into mixes for classic desserts like cookies, cakes and meringues. The product can also be used to add sweetness to spice mixes and provide the finishing touches on drinks and desserts. 
Browse some of our recipes with maple sugar below or visit our maple syrup recipes page for the complete collection. 
Discover Maple
Discover more about pure Canadian maple syrup, its history and how this natural sweetener is produced.